Company Profile
In 1993,Bolong International Supply Chain Management Group (BLSCM) was founded in Foshan, China. We are specialized in providing watches OEM,ODM (custom watches) services to brand watches wholesalers, retailers all over the world.
With over 20 years' development, it has developed from a watch industry company to a group company consisting of five business units: Bolong Watch Industry, Bolong International Supply Chain, Bolong International Logistics, Bolong Industry Chain Finance and 1 Heart Brand Marketing.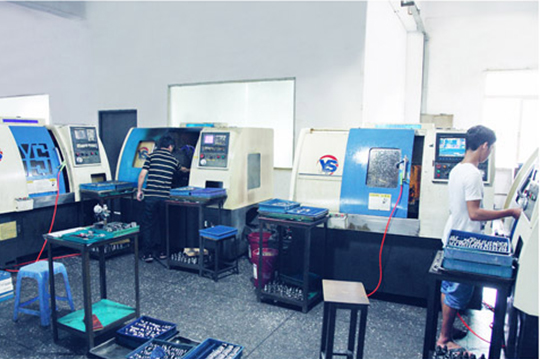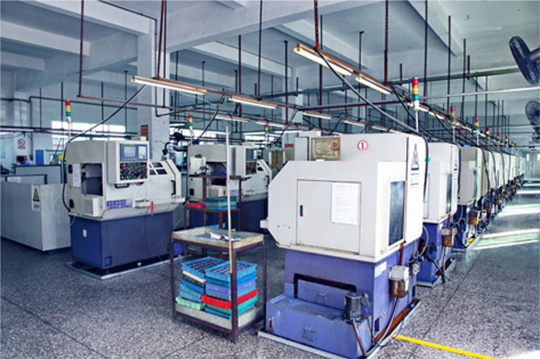 Bolong International Supply Chain manages its supply system in 5 ways: wholly owned by Bolong, majority shareholding by Bolong, shareholding by Bolong, technologies and services provided by Bolong and cooperation alliance.
Our whole supply chain service process are as follows:
Market research → Brand strategy → Product strategy → Product design → Product R&D → Supply Chain Best solution Design → Raw Material Procurement → Borderless Production → Production monitoring →Product assemble → Logistics integration → Import and export services→ Distribution services
Bolong Watch Technology Research Institute and Bolong Business School have many academicians, mentors, senior industry consultants, senior research analysts, of which 27% hold master's or doctor's degree and 42% have working experience at international brand watch supply chain.
Bolong International Supply Chain focuses on expertise and targets the world with customers from all over Europe, America, Middle East and Southeast Asia. It has helped many brands achieve double-digit growth and a number of core brands become regional leaders. As a result, it was awarded the most influential Whole Process Service Provider of International Watch Supply Chain for many years in a row.
We focus, dive deeply into watch OEM、ODM as always!
Our 6 Advantages to Empower Brands
1.Strategy design empowerment
Set benchmarks for brands, how they lead the region and who they are.
Set position for brands, designing differentiated strategies by analyzing customer pain points, competitor weaknesses and their own advantages.
2.Product strategy empowerment
Locate focused product categories by four dimensional analysis of products, users, competitors and trends.
Enhance brand value by refined packaging of name, package, selling points and services.
3.New product development empowerment
Collect smart big data from global and local e-Commerce platforms, fashion social media platforms and industry authoritative research reports to deduct the cycle of latest hot selling elements, analyze and build fashion elements pool of future potential hot selling pieces.
Continuously design competitive potential hot selling pieces based on brand positioning, target user profile and competitor analysis and at the same time taking into consideration of latest trends and fashion elements.
Only by focusing on hot selling pieces can we occupy users' mind and lead the market.
4.Special advantage empowerment
Being the only one means being number one. Bolong promises that the same model is provided to only one customer in the region. In this way, customer profit margin can be ensured and user repurchase rate, brand influence, brand recognition and market share can be improved.
5.Cost effectiveness empowerment
By fully utilizing advantage integration of our supply chain management system consisting of information flow, material flow, fund flow, logistics and smart data flow, through control of links including high-standard setting, raw material purchase, production monitoring, we share with customers our three core advantages of quality safeguarding, cost control and cycle optimization.
6.Marketing empowerment
Based on brand positioning and market-leader strategy, considering the 4P principle of product, price, place and promotion, set staged marketing strategy and objectives.
Provide customers with basic marketing content, such as website building, H5 making, product shooting, promotional material design and making
Bolong's Mission
Helping customers become regional leaders and maintain their leadership position.
Factory Tour
Production Equipment
In Bolong watches factory, there are international standard modern production facilites. It includes artificial sweat incubator tester, air leakage tester, steel hardness tester, destortion and traction tester, standard light box, high temperature tester, plating wear resisiting tester, glass crash tester,strap swing tester,pull push tester.
Artificial Sweat Incubator Tester and Steel Hardness Tester
Air Leakage Tester And Destortion,Traction Tester
Standard Light Box And Plating Wear Resisiting Tester
High Temperature Tester And Strap Swing Tester
Our Certificates
We have CE,RoHs,MSDS certificates for our watches.
Our Team
We work with high effiency through our team work.
Remove The Stem From The Movement
Assemble The Wheel And Dial Washer
Watches R&D 
Quality Control Team
Our Quality Inspection Process
Testing the function
Check the material
Check the design
Quality report
Sales Team
We Are On Exhibition
Do you attend watches & clock fair? It is a good opportunity to make an appointment with us, we attend Hongkong watches & clock fair and CWCF Watch & Clock Fair China Shenzhen every year.
Our Booth At Hongkong Watches & Clock in 2018
Our Stand At Hongkong Watches & Clock Fair in 2018
Our Booth At Las Vergas Watches & Clock Exhibition in 2018
Our Stand At UK Watches & Clock Exhibition in 2018
Cooperate With Us
If you would like to build up your own watches brand, you are in the right place. To start your custom watches business, you only need to send us your questions, requirements or concerns, our sales team will reply you in 24 hours.